Looking into the viability of moving or opening an office in Mayfair, London

If we look at the UK for example, there is a high demand for large organisations to be either based or to offer Trading from Offices in London. Over the past Ten years, there has been a large rise in Banking Institutions and Stock Market Traders moving into the Mayfair district of London, bring in large volumes of money to the UK Economy. The Forex and general banking sectors have seen significant growth within the UK, due to the uncertain climate of the worlds banking and foreign exchanges. Larger organisations within the Trading sector have been attracted to the Centre of London as well as Mayfair, in a bid to expand there client base as well as increasing brand awareness.
This is due to the highly populated statistics for consumers and other businesses within the Capital. The need to build a brand or company profile, is no easy task in the modern business climate, choosing the right location is an important ingredient for the success of any corporate establishment. Therefore London is generally the City of choice for large and medium sized corporations.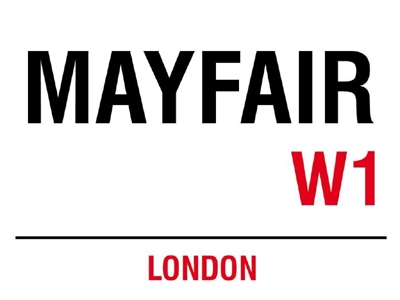 There are a wide choice of Business Premises in London and the surrounding boroughs, choosing the best one will of course vary according to the Industry you are in. Organisations such as Tesco, operate from large warehouses, generally positioned in prime motorway routes, where accessibility for heavy goods vehicles is the main element for success. In addition the cost of the land is often far more competitive for these types of locations, compared to Retail Outlets and Business Parks. Within the Retail sector as well as the High End Brand name sector, areas such as Mayfair, offer the highest level of interest for leading world known brand names, such as Yves Saint Laurent,   Selfridges,  Zara, Vivienne Westwood, Ted Baker and Calvin Klein.
There are also Retail Shopping Centres in Mayfair, such as Kingly Court based on Carnaby Street in W1B, as well as the Royal Arcade based on Old Bond Street in the W1S post code area. These shopping centres are very well presented and host an array of leading brand names and companies. The Royal Arcade Shopping Centre was built and established in 1879 and consists of several exclusive brands and retail outlets. The Kingly Court Shopping Centre hosts Three Floors with mixed retail outlet shops as well as Restaurants and Cafes. The historical area of Mayfair has hundreds of years of historical resources of internet, we highly recommend you review the British History Resource on Mayfair –  Recent News: A new Restaurant is set to be opened in Mayfair, costing in the region of Four Million pounds. The owner Nello Balan is known to cater for top celebrities in America, such as Sharon Stone, Miss Minnelli as well as many other. If you would like to read more on this please visit the £4 Million Pound Restaurant page on the Standard Newspaper website.
The Royal Institution building in Mayfair was put up for sale earlier this year, priced in the region of Sixty Million pounds. As this building is of historical relevance to the general public as well as the world, it has been quite a surprise to many. The Royal Science Institution was however saved by a mystery donation of 4.4 Million, ensuring the building can now be kept.  Now that this Mayfair building has been saved  – it is hoped that the Institution can now develop other sustainable routes to ensure it is not faced with having to sell its property in the future.
There are other Business related historical facts surrounding Mayfair, such as the Lehman Brothers banking deal that was articulated in a Mayfair flat, and caused huge problems within the banking sector all over the world.
Locating a business location within the Mayfair area of London can be done quite easily with the use of reputable Office Brokers and agents, there are however a large amount of rogue organisations within this sector. Out of the wide choice of brokers that can assist you, there are market leaders such as The Office Providers Ltd, who have supplied thousands of matched properties in London to large organisations. There are several types of Serviced Office for rent in Mayfair and London in general, and we recommend you browse the wide variety on there official website: http://www.theofficeproviders.com – If you are looking just for Serviced Offices In Mayfair then this property finding resource is the one stop solution for anyone who is serious about moving to Mayfair for there business operations.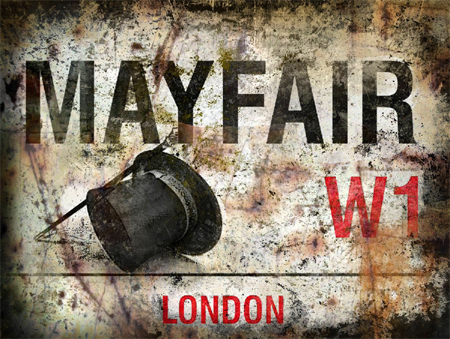 The array of things to do in Mayfair apart from Shopping and operating businesses, is quite extensive, especially within the Tourism sector. One recommended activity is to take up one of the Historical Walking Tours, that operate in London – The official website address for London Walks is: http://www.walks.com/
Over the years Mayfair has become very attractive to private banking organisations as well as probably the most exclusive shopping outlets from around the world. With areas such as New Bond Street as well as Old Bond Street that attract well known Jewellery Outlets as well as Auction based companies.